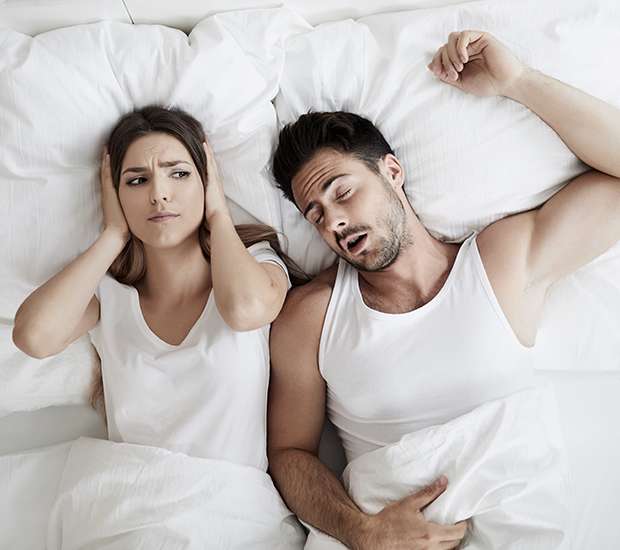 Why Dr. Bailey & COPDO
Dr. Bailey is a well-renowned dentist experienced in the treatment of obstructive sleep apnea (OSA). Dental sleep therapy may sound like something new but Dr. Bailey made his first sleep apnea appliance 25 years ago. The designs of these appliances are similar to a functional orthodontic appliance which Dr. Bailey learned to work with more than 30 years ago. Dr. Bailey's expertise in these appliances combined with a sincere desire to help people guides him in providing the highest quality appliances along with a level of personal caring that is hard to find anywhere else.
At Colorado Precision Dentistry and Orthodontics, we provide an in-home sleep-testing device with state of the art technology to give us the best information possible in guiding you to make wise choices. Dr. Bailey's experience in sleep appliances allows him help select the best appliance for your specific needs. If you would like to investigate your concerns and potential treatment options please call us or click the link to set up a FREE consultation.
What is sleep apnea?
Sleep Apnea is an involuntary cessation of breathing when a person's airway becomes moderately or completely blocked while sleeping. The effect of this blocked breathing patterns are many fold but the most notable outcome to the patient is a poor night's sleep and a lack of energy in the day. The long-term outcome of sleep apnea is more than poor night's sleep as it causes higher risks of depression, heart disease and stroke.
There are three leading types of sleep apnea: obstructive, central and mixed. Of the three types, obstructive sleep apnea (OSA) is the most common. In most cases the sleeper is unaware of these breathing stoppages and the person sleeping with them often points out the problem. Gaps in breathing can last between 10 seconds to more than a minute in length throughout the night. Because OSA sufferers do not gain full consciences after apnea incidents, they are often unaware of the events but they often are aware of their sleepiness and/or fatigue. Left untreated, sleep apnea can have severe and life shortening consequences including heart disease, high blood pressure, depression, stroke and mental distress.
Common Symptoms of Sleep Apnea
The main symptoms of obstructive sleep apnea (OSA) are daytime sleepiness, loud snoring, gaps in breathing throughout sleep and incidents of awakening during the night gasping for air or feeling short of breath. Astonishingly, despite dozens, even upwards of hundreds of apnea events per night, most people with OSA have no memory of these episodes. Most individuals with OSA have one or more of the following indications:
Daytime sleepiness
Loud snoring
Pauses in breathing (apneas) observed by spouse
Insomnia
Problems with memory or loss of concentration
Alteration in mood, particularly depression
Exhaustion
Diagnose and Treat
At Colorado Precision Dentistry and Orthodontics you are able to try our free in-home sleep testing device that will help us diagnose snoring patterns as well as apnea issues. Ignoring these problems can have huge implications on both your relationships and your health. An oral appliance may be the best form of treatment. Oral appliances are designed to keep your airway open.
The most common form of treatment for apnea is known as a CPAP (continuous positive airway pressure). A CPAP is designed to keep the pressure of the air breathed continuous. The CPAP may be the only form of treatment that will be effective for severe forms of apnea. The CPAP will deliver oxygen in a forced delivery system which guarantees airflow but unfortunately some people are unable to use a CPAP device because it can be uncomfortable to wear throughout the night and it makes some patients feel claustrophobic or anxious. The noise of a CPAP also may hinder the sleep of the person in the room with you. Fortunately, oral appliances are typically easier to become accustomed to and they are effective in the majority of apnea cases.
We are dedicated to providing you with the best care available and we make ourselves available for a free consultation visits to listen to your concerns, and educate you on various forms of treatment available for snoring and/or sleep apnea. Call or email us today and get yourself on the road to a better night's sleep.
Back to top of Sleep Therapy