The most accurate terminology for a full coverage restoration on a tooth is called a crown. An older generation of dentists called them caps, but crown and cap are interchangeable terms. Teeth can become badly broken down for a variety of reasons, requiring some intervention to restore them back to a stronger and more natural state. When the entire outer surface of a tooth needs to be supported or replaced, it requires a crown to do so.
The most common reason for crowns today is because old silver fillings are in place so long that they begin to fracture the tooth. In my experience, eighty percent of crowns are done on teeth that had silver fillings and eventually fractured the tooth. The second most common reason for a crown is after root canal treatment. A root canal tooth needs a crown because after the removal of the infected nerve and blood supply, the tooth becomes more brittle than a normal, healthy, tooth, so a crown is needed to support it. The third most common reason for a crown is due to extensive decay. Although uncommon, a virgin, natural tooth can fracture, requiring a crown.
Crowns can be made of different materials including gold, porcelain fused to gold, porcelain fused to zirconium and all zirconium. Each material has advantages and disadvantages, and each patient's specific needs should be considered when determining of which type of material a crown should be made of. There have been some wonderful advancements in dental materials within the last decade, and today there are some awesome tooth colored materials that are as strong as older metal crowns.
I personally think it is important to keep the mouth as metal free as possible. The old silver fillings along with gold alloys and other metals will form electrical currents between fillings. These currents are not present in a metal-free set of teeth, and there are modern materials available to restore teeth without introducing metals and their electrical activity into the mouth.
There are really some incredible, modern remedies that serve to restore teeth to their natural beauty and function. If you want to know what is best for your particular situation, please call for a free "opinion visit."
Doc B
Related Posts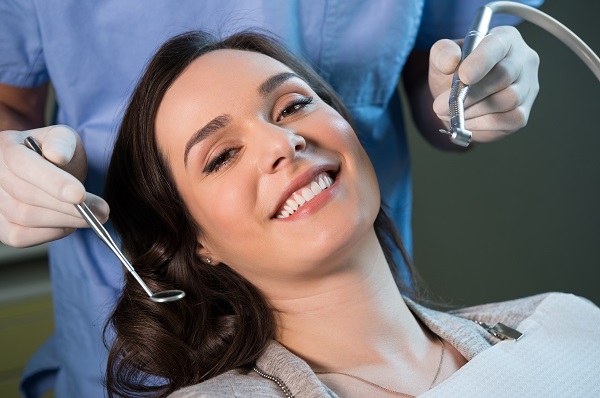 Wondering whether root canal therapy is in your near future? The only way to know is to make an appointment with a general dentist for a full oral evaluation. While most dental patients know they have a problem tooth, not all tooth infections cause pain.A tooth infection occurs when bacteria are able to get inside…