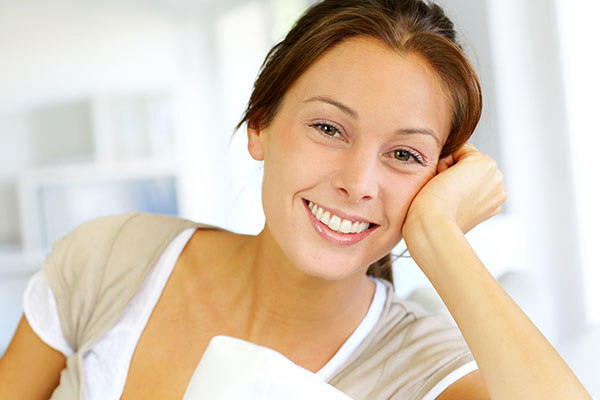 Looking young may very well be one of the biggest obsessions in our culture today. You can hardly watch a whole TV show without being bombarded with commercials that appeal to this desire, whether it's new clothes, a new hairstyle being sported by a celebrity, or even ads for invasive cosmetic surgeries. There really is no limit to what people will do to look more youthful!
While these fads may come and go, studies show that there is one specific thing that can have the greatest impact on making you look younger… your smile!
The easiest, and least invasive technique to keep your smile looking pretty and young is having great oral hygiene. The classic "twice daily brushing and once daily flossing" will keep your gums and teeth healthy, as well as looking clean to others and feeling clean to you. Not developing these daily habits will make your smile susceptible to unsightly conditions caused by bacteria, such as discoloration, cavities, periodontal disease, and even tooth loss.
Having great oral hygiene will not only preserve your smile, but it can have major positive effects on your overall health. When bacteria in your mouth is not cleaned out regularly enough (or well enough) it can build up below your gums causing inflammation and bleeding, leading to periodontal disease. The bacteria can get into your bloodstream and spread throughout your body which increases the probability for lots of different health issues. Many research studies have correlated gum disease with strokes, Alzheimer's disease, osteoporosis, diabetes, endocarditis, and heart disease.
Another non-invasive way to keep your smile looking young is to brighten your teeth with professional whitening. Even if you take great care of your teeth, over time teeth naturally develop more of a yellow shade which makes them look even older! There are a few different options as far as whitening goes, and some options are better for certain people than others. Whether it is whitening strips you buy over the counter or professional tooth whitening, we can give you our professional opinion on which would be best for your individual case. Misaligned teeth, or gaps between your teeth, both make you appear older than you are. Another non-invasive way to make your smile look younger is to orthodontically align your teeth, so they are straight and contacting each other ideally. Whether the method is using traditional brackets or using clear, tray-like aligners (Invisalign), your spectacular new smile will thank you!
If you would like to improve your smile in ways that whitening or orthodontics cannot address (or if you just don't like the shape/shade/or position of a few teeth), cosmetic dentistry can help you achieve your desires. Using composite (tooth-colored) fillings, veneers, and/or crowns can not only repair your teeth, but they can make them look absolutely beautiful!
Lastly, the EASIEST way to appear younger is to smile more frequently! Research has shown that smiling can actually make you feel happier, which will in turn make you want to smile even more! What a great cycle to be in!
We are honored at Colorado Precision Dentistry and Orthodontics to see all of your gorgeous smiles every day! If you ever have any questions about what we can do in order to make your smile more healthy and more beautiful, call to schedule an appointment to visit our office!
Request an appointment in our Highlands Ranch dentist office here: https://copdo.com.