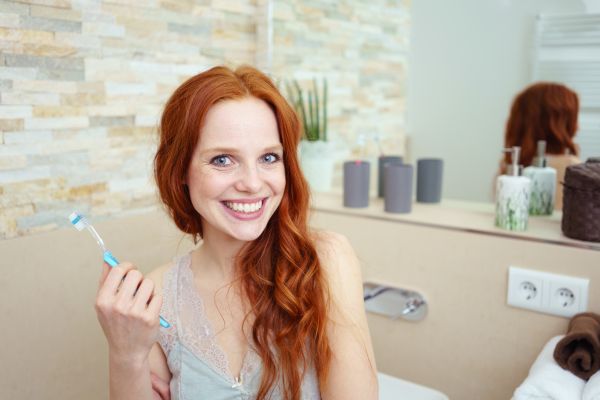 There is a long list of potential oral diseases. According to dental experts, one of the most painful and harmful ones is the tooth abscess. If you wake up to a terrible tooth pain that lingers all night long, you are dealing with more than just tooth decay.
Identifying a tooth abscess
A tooth abscess is a pus pocket that develops in the gums when the tooth is infected. The pocket is inhabited by bacteria for some time, causing an infection that degrades the gum tissues. They can develop in other parts of the body, and their primary purpose is to function as a defense mechanism to inhibit the spread of infection to other areas of the body. Abscesses are sometimes hidden from the naked eye, and it may be difficult to track the source of the debilitating pain.
A dental abscess occurs in three forms: Periapical (the tooth's soft pulp), periodontal (the gum pockets) and gingival (present only in the gum tissues).
The cause of tooth abscesses
Dental plaque is the culprit of most dental issues, and tooth abscesses are not an exception. Although the condition is not directly caused by plaque, the plaque is responsible for tooth decay, which is one of the two major causes of a tooth abscess. Tooth decay is mainly caused by poor diet choices and poor oral health care. If you maintain an excellent dental care routine and eat healthy foods, you would be at a lower risk of developing tooth abscesses.
Another factor responsible for a tooth abscess is physical trauma. If you suffer a huge blow to your mouth or get involved in an accident, you need to visit a dental office for a checkup. A broken tooth is susceptible to infection and allows tooth abscesses to form. Infection usually sets in after bacteria invade the crack and reach the tooth pulp.
Treating a tooth abscess
Dentists typically treat tooth abscesses based mainly on the severity of the condition. When you visit for your first appointment, the dentist will scrutinize the abscess and probe it to determine the level of pain. Afterward, they will suggest an x-ray scan to know the state of the bone and surrounding tissues. Your dentist's first course of action would be to treat the infection without tooth removal, if possible. If antibiotics fail, a root canal is the next action to take to save the tooth. If it is impossible to clean the tooth during the root canal treatment or if infection sets in again, then the tooth will need to be removed.
In the case of an abscess, the pain may have started abruptly, but it takes a while for the pus to form. Either way, sharp and acute pain is the first alert for a quick dental visit. Aside from the pain, you may also experience tooth sensitivity, jaw swelling, fever, swollen lymph nodes and a foul taste in the mouth (from the pus).
In conclusion
To avoid the excruciating pain, discomfort and expensive dental procedures that accompany a tooth abscess, ensure you take your oral care regimen seriously. This includes brushing and flossing regularly and keeping up with your dental appointments every six months.
Request an appointment here: https://copdo.com or call Colorado Precision Dentistry & Orthodontics at (303) 481-0565 for an appointment in our Highlands Ranch office.
Check out what others are saying about our services on Yelp: Read our Yelp reviews.
---
Related Posts
June 10, 2020
People of all ages can suffer from sleep apnea, but it is most common in adults over the age of 40. According to the National Sleep Foundation, over 18 million Americans suffer from this condition. …